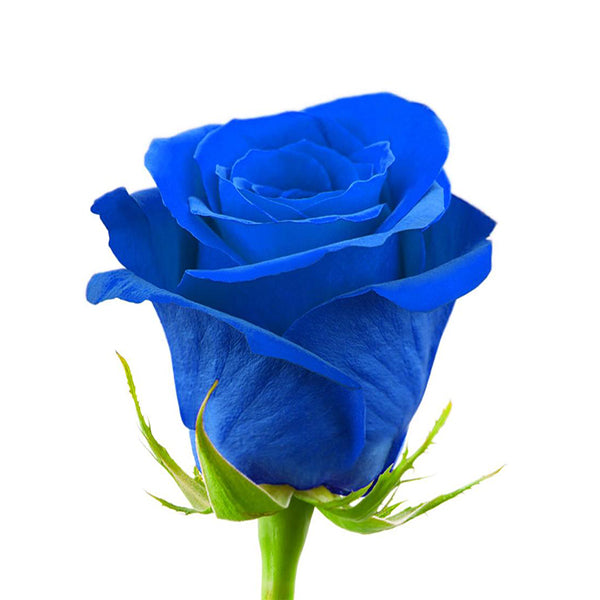 Blue Tinted Rose I From $ 2.95 / Stem FREE SHIPPINGI Ecuadorian Rose
ECUADORIAN ROSE
Price per 50 cm | 19 inches Stem:  $ 2,95 USD
Price per 60 cm | 23 inches Stem:  $ 3,15 USD
PRE ORDER THESE ROSES AND YOU WILL RECEIVE THEM IN 6 DAYS.
Description:
Color: Blue

Color Description: Tinted Blue Roses
Lengths Available:  50, 60 cm  (Stem)
Bloom Size: Large
Bloom Size Details: 6,00 - 6,50 cm
Vase Life: Long
Bunch: 25 roses
Rainbow roses are one of our most popular roses because of the vibrant colors. These multicolored roses are truly unique and colorful roses for your event or decoration. Rainbow roses are naturally grown white roses that receive a state-of-the-art treatment with an organic tint. 
Order today. Free shipping in the USA.