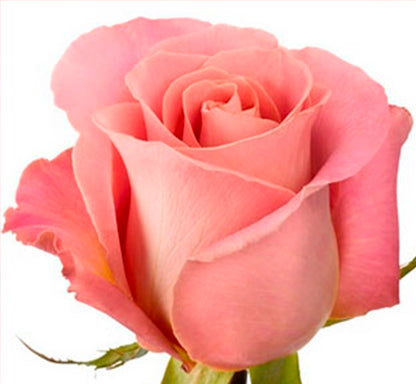 Hermosa rose From $ 2.29 / Stem | FREE SHIPPING | Ecuadorian rose
FREE SHIPPING
Price per 50 cm | 19 inches Stem:  $ 2,29 USD
Price per 60 cm | 23 inches Stem:  $ 2,35 USD
Price per 70 cm | 27 inches Stem:  $ 2,49 USD
Description:
Meaning "beautiful" in Spanish, Hermosa is sweet and feminine. The contrast of its light antique pink petals against the green of its leaves, makes this lightly ruffled  rose truly stunning. A perfect flower to bring beautiful memories to any special occasion. 2,800 mts over sea level are growing the best roses of the world in our farms.
Color: Pink
Color Description: Blush Pink
Lengths Available: 40, 50, 60,70, 80, 90 cm  (Stem)
Bloom Size: Large
Bloom Size Details: 6,00 - 6,50 cm
Vase Life: Long
Availability: Available the whole year.
Bunch: 25 roses