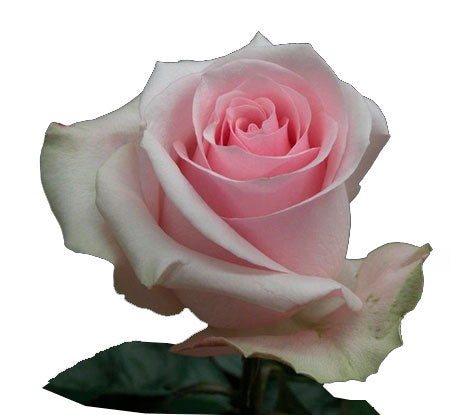 Novia Rose | From $ 2.29 / Stem I FREE SHIPPING I Ecuadorian rose
FREE SHIPPING
Price per 50 cm | 19 inches Stem:  $ 2,29 USD
Price per 60 cm | 23 inches Stem:  $ 2,35 USD
Price per 70 cm | 27 inches Stem:  $ 2,49 USD
Description:
Novia Rose has light pink cream color blooms which open fully in vase. This beautiful rose adds sophistication and elegance to any arrangement. It has strong stems and healthy green foliage.
Color: Pink
Color Description: Light Pink Cream
Lengths Available: 50, 60,70, 80, 90 cm  (Stem)
Bloom Size: Large
Bloom Size Details: 6,00 - 6,50 cm
Vase Life: Long
Availability: Available the whole year.
Bunch: 25 roses