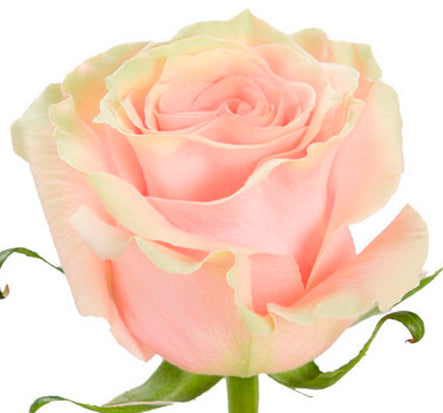 Pink Mondial Rose | From $ 2.29 / Stem I FREE SHIPPING I Ecuadorian rose
FREE SHIPPING
Price per 50 cm | 19 inches Stem:  $ 2,29 USD
Price per 60 cm | 23 inches Stem:  $ 2,35 USD
Price per 70 cm | 27 inches Stem:  $ 2,49 USD
With its dusty pink hues that open up into a cream outer ring of cascading petals, it's no surprise that this rose has become a wedding season favorite. Its pristine romantic appearance adds a touch of charm and vintage class to any floral arrangement.
Color: Pink
Color Description: Light Pink
Lengths Available: 50, 60,70, 80, 90 cm  (Stem)
Bloom Size: Large
Bloom Size Details: 6,00 - 6,50 cm
Vase Life: Long
Availability: Available the whole year.
Bunch: 25 roses