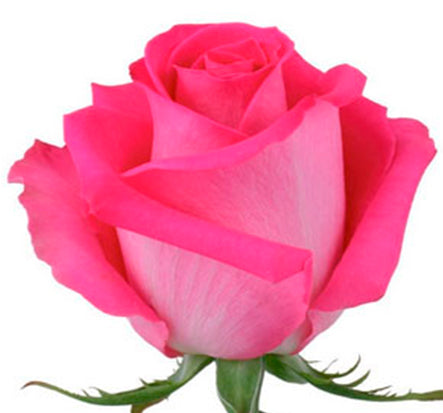 Topaz Rose | from $ 2.29 / stem I FREE SHIPPING I Ecuadorian roses
FREE SHIPPING
Price per 50 cm | 19 inches Stem:  $ 2,29 USD
Price per 60 cm | 23 inches Stem:  $ 2,35 USD
Price per 70 cm | 27 inches Stem:  $ 2,49 USD
Description:
Just like a gemstone, Topaz vivid hot pink rose shimmers with beauty and exudes perfection. Unlike any other hot pink rose, Topaz creates happiness and romance that no other rose can compete with, conveys the ideas of love between you and your one, and replaces any gemstone to create a beautiful and dynamic look. 2,800 mts over sea level are growing the most beautiful roses in our farms.
Color: Hot Pink
Color Description: Hot Pink
Lengths Available: 50, 60,70 cm  (Stem)
Bloom Size: Large
Bloom Size Details: 6,00 - 6,50 cm
Vase Life: Long
Availability: Available the whole year.
Bunch: 25 roses