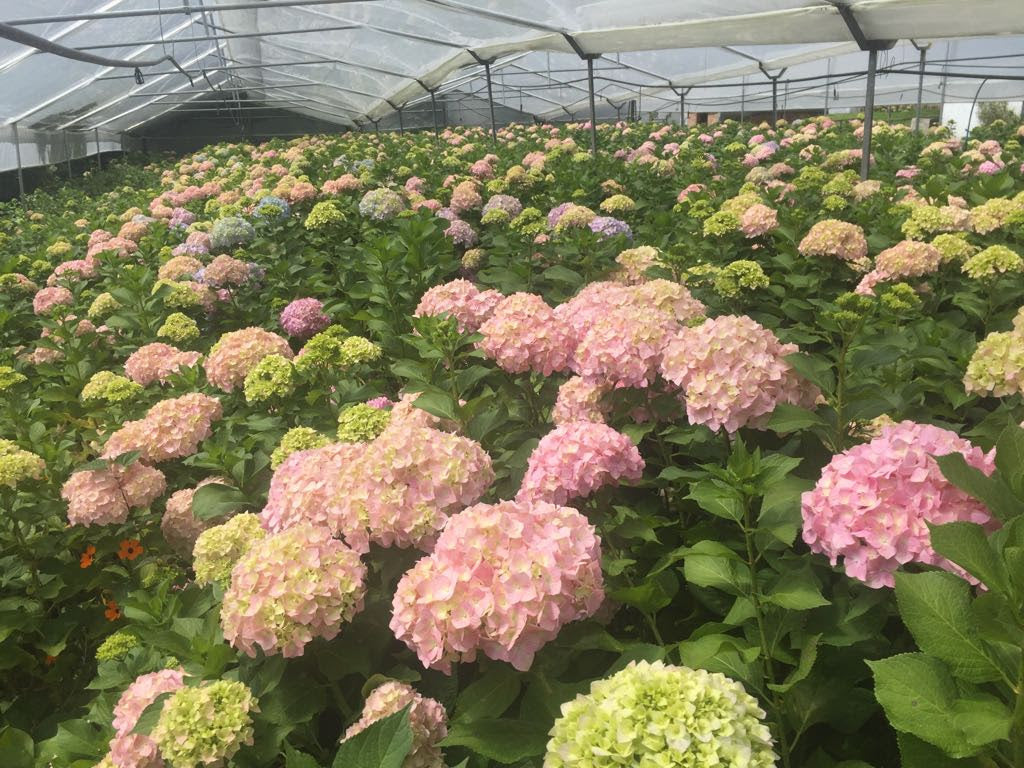 Why hydrangeas are so perfect for wedding
Why hydrangeas are so perfect for wedding
Hydrangeas are exceptionally popular among wedding florists due to the huge variety of colors, voluminous shape and unique style.
These flowers are able to emphasize the beauty of bride, other flowers in the wedding bouquet or to be the main point in decoration. Furthermore, hydrangea, like a wedding ceremony, symbolizes tenderness, sincerity, devotion and love, and the time of its flowering from the end of April to November, the usual  time for wedding season.
More reasons why hydrangeas will make your wedding unforgettable:
Hydrangeas are available in fabulous colors, from bright white to deep blue, scarlet, liliac, heavenly pink and vintage green with blushing rims. In addition to this, it is possible to make a real style statement by mixing bright shades together in a vibrant, life-enhancing riot of colour.

Hydrangeas are perfectly match with other flowers which usually used in the wedding florist as roses, peonies, orchids, giving the important event not only elegance but also incredible tenderness!

Hydrangea is perfect for almost all weddings, regardless of the style. Brilliant glamor, bizarre boho and even laconic loft, hydrangea will look amazing in any case!

Hydrangea is a real treasure in wedding decor. The magnificent form gives a flight of fantasy, but at the same time does not distract the attention.